cindymatches.com
30+

Cindy Matches - The World's Leading AI Dating Assistant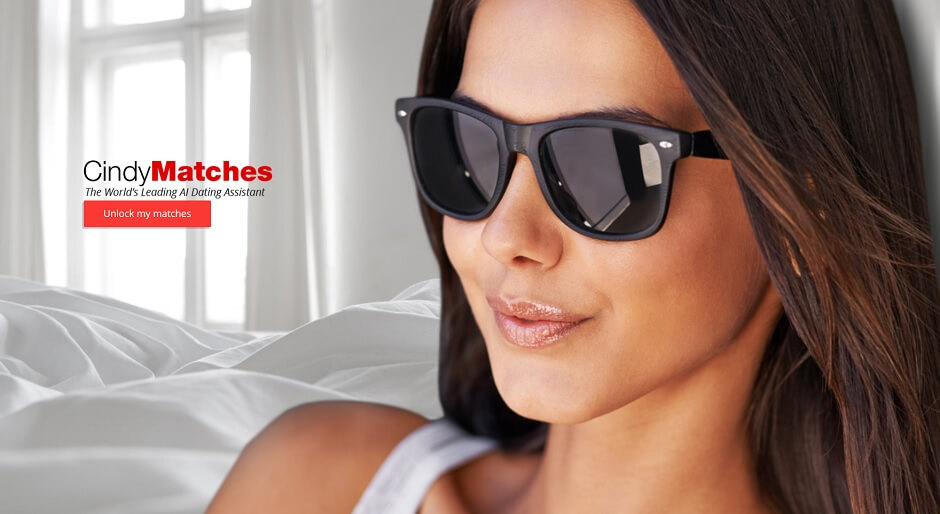 Limitless You. When we do the Homework
We have created a unique matching tool comprised of three key factors that produce like-thinking and fruitful connections: Life, Freedom and Cultural Background. CM, for short, brings people together that are interested in similar activities, passions and future aspirations. We also add our own personal touch to the online dating process by making sure that your experience remains special and specific to you.
Instead of having you endlessly search for your best match, we send you a single personalized match each day by email. As these introductions have been carefully selected based on your CM (Life, Freedom and CB) score, you can spend more time chatting or planning your first night out.
We believe in openness and unconditional transparency. This is why our user profiles reflect this in every possible way. With a simple and friendly arrangement, our profiles clearly display all of the details you need to make an informed decision.
How it Works
Tell us about yourself. Enter your name and Email on the next page.
We do the work of searching through thousands of profiles to show you a single personalized woman. None of that silly, «we'll send you 47 matches».
Don't waste time - once you confirm your email, access your match and tell us more about yourself.